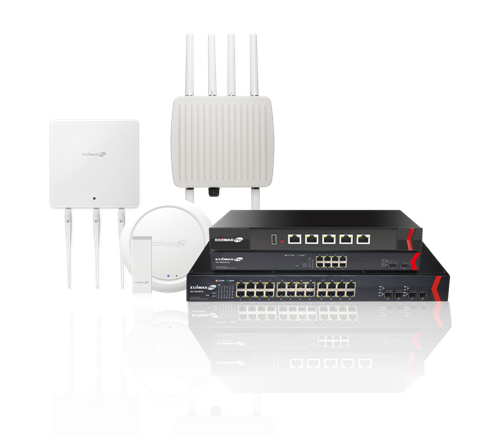 Get These Edimax Pro Access Points with
50% Off MSRP

Today!

For businesses that demand security, flexibility and speed – the Edimax Pro series has a wide range of potential applications from office environments to schools, campuses, hotels and hospitals. High-density capacity for up to 100 simultaneous clients ideal for BYOD workplaces or other environments with a high volume of clients and wireless devices, and fast roaming allows for seamless transitions between multiple access points. Power over Ethernet support (PoE) and an intuitive web-based management interface provide deployment flexibility and extensive management options for your growing business.
Top Features

802.11ac Dual Band High Speed

Designed for High Density Usage


Built-In RADIUS Server
What experts say?
the Edimax Pro Wi-Fi access points are a user-friendly system suitable for small-to-medium sized business grade Wi-Fi networks.
Doug Reid, SmallNetBuilder.com
The Edimax unit came out on top with an average throughput rate of 242.8 Mbpss, D-Link came in second with 235.4 Mbps, and Cisco last at 173.6 Mbps.
Eric Geier, Network World
Edimax's built-in access point controller functionally is called the Network Management Suite (NMS), which allows you to centrally manage up to eight access points. Once NMS is enabled, you're presented with a modified web-based GUI on the access point that's set as the controller.
Eric Geier, Network World
5 GHz downlink finds the Edimax with both higher throughput at all attenuation values and significantly better range, disconnecting after 39 dB vs. the Linksys' 27 dB.
Doug Reid, SmallNetBuilder.com