The default username is admin, password is 1234.

Under the Print Server Configuration Utility, you will see the print servers listed under the Print Server Group. Select your print server in the list, you will see the Status showing on the right. The screen shot below is from utility v3.8. If you have an older utility like v3.2 or v3.4, you will get a different interface screen. Older version of print server utility does not require a username/password.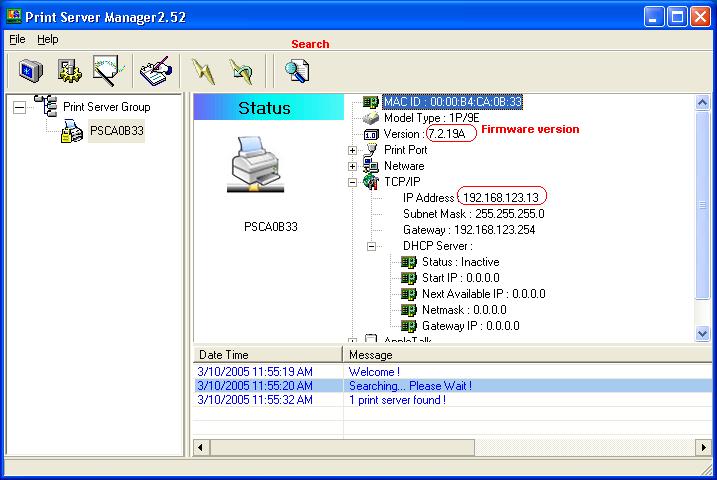 If you want to set up the print server, you can click on the Setup button.


Double click on TCP/IP to change the IP address of Print Server. Windows prompt a login screen to ask for username and password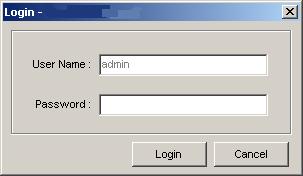 The default username is admin, password is 1234. Click on Login. Then you can configure the print server.
You may also use Internet Explorer to configure Print Server. In the browser address line, type in the IP address of print server. Whenever you need to change a setting, windows prompt for the username and password. Type in username admin and password 1234. Then hit OK.
If you have an older model of Print Server and use the newer v3.8 utility, the password 1234 will not work. You may try leave the password blank, hit Login. Or you can try the password su@psir. Then hit Login.
Please note the print server can only be configured in some web browsers like IE, Safari, and Opera. It can not work with FireFox.
---